Studying Acting and Performance. Actor. Writer. 19. Wanderlust is constant. "Everyone thinks you make mistakes when you're young. But I don't think we make any fewer when we're grown up"
― Jodi Picoult
"If growing up means it would be beneath my dignity to climb a tree, I'll never grow up, never grow up, never grow up! Not me!"
― J.M. Barrie
_________________________________________________________________________________________________________________________________________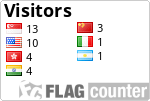 Queeries
Submit
January 31, 2014
(via lindsaychrist)
January 31, 2014
"I have a nervous breakdown in the film and in one scene I get to stand at the top of the stairs waving an empty sherry bottle which is, of course, a typical scene from my daily life, so isn't much of a stretch."
(Source: alwaysbeenyourach, via virginiachance)
October 7, 2013
youcantbreakthatwhichisntyours:

I majored in gif making.

More like majored in becoming a hot piece of ass

But you lost all your friends

and your eyesight 

not to mention your sweet bunkbed man what happened
(via em0tional-t33n-bl0g)
September 11, 2013
(Source: ofeverythingiam, via mysticmelodies)
September 9, 2013
September 8, 2013
Finally got a  headshot, it's not brilliant but it's ok
September 1, 2013
(Source: til-kingdomcomess, via mysticmelodies)
August 30, 2013
So there is a lovely lady who I miss very much and I cant wait to see her in a few weeks! 
August 26, 2013
(Source: livingtestimony, via lindsaychrist)
August 26, 2013
(Source: harrygiggle, via erinkrystynax)
August 26, 2013
August 26, 2013
enough is enough. 

OMG

No! This happened? 

THAT DRAKE ONE

i can't get over the guy sitting next to drake

the lord is testing me 
(Source: mail-order-wifey, via beholdmyignorance)
August 26, 2013
August 26, 2013
you broke my achy breaky heart
(via em0tional-t33n-bl0g)
August 25, 2013
"

Don't step on the floor, the floor is lava!!!

"

Well

That's over I am back to being my fabulously single self and I love it ! I should feel sad but I am kind of relieved. I stood up for myself and...

Amanda still hasn't tweeted, retweeted, dm'd, favourited, or followed me. :( AMANDA WATER U DOING BABY PLEASE

Saw a play at the civic tonight with mum and grandma.

It was really good it was called sundowners and was about people with dementia. It actually...

Ellen confession #1 I change my profile picture when I want attention

Heavy days. We all do it. Dont we?