Studying Acting and Performance. Actor. Writer. 19. Wanderlust is constant. "Everyone thinks you make mistakes when you're young. But I don't think we make any fewer when we're grown up"
― Jodi Picoult
"If growing up means it would be beneath my dignity to climb a tree, I'll never grow up, never grow up, never grow up! Not me!"
― J.M. Barrie
_________________________________________________________________________________________________________________________________________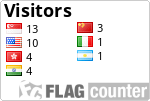 Queeries
Submit
April 17, 2014
(Source: dontbesodroopy, via damemaggiesmith)
April 17, 2014
fleetwood mac going back on tour <3333
(via mysticmelodies)
April 15, 2014
Disney Characters - Gender Swap

[source]
April 15, 2014
April 15, 2014
Amazing actresses + being friends with each other
(Source: rebeccamaders)
April 15, 2014
Emma Thompson warmly thanking her husband while accepting the Empire best actress award (x)
(Source: damethompson)
April 15, 2014
an entry from my third grade journal 
I used to have this journal, it came with a Harry Potter stationary set… ah memories.
(via lindsaychrist)
April 15, 2014
(Source: fuckyeahseventhheaven)
April 15, 2014
April 15, 2014
April 15, 2014
April 15, 2014
Happy 55th Birthday, Emma Thompson ! (April 15th, 1959)

❝ I try hard not to be preoccupied by how I look. I don't think I am considered a beauty in that sense, I always thought of myself as a character actress, so in a sense I've got much less to lose.❞
(Source: damethompson, via virginiachance)
March 18, 2014
March 18, 2014
March 12, 2014
Also, I still want a '20s lesbian gangster move based on this photo pls. Annie Leibovitz can have a producer credit because she deserves an Oscar for this photo.
"

Don't step on the floor, the floor is lava!!!

"

Well

That's over I am back to being my fabulously single self and I love it ! I should feel sad but I am kind of relieved. I stood up for myself and...

Amanda still hasn't tweeted, retweeted, dm'd, favourited, or followed me. :( AMANDA WATER U DOING BABY PLEASE

Saw a play at the civic tonight with mum and grandma.

It was really good it was called sundowners and was about people with dementia. It actually...