Studying Acting and Performance. Actor. Writer. 19. Wanderlust is constant. "Everyone thinks you make mistakes when you're young. But I don't think we make any fewer when we're grown up"
― Jodi Picoult
"If growing up means it would be beneath my dignity to climb a tree, I'll never grow up, never grow up, never grow up! Not me!"
― J.M. Barrie
_________________________________________________________________________________________________________________________________________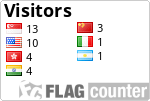 Queeries
Submit
August 26, 2014
don't get me started on alonka 
What a dickhead.
July 26, 2014
I think we should talk about puberty…

yo imma let you finish but

I had one of the best puberty transformations of all time

yes okay but

girls can do it too

Step back, peeps, and fasten your seat-belts.  Time to bring in a puberty professional.

BEFORE PUBERTY:



After puberty:





…. wait.  That's not right.  Hold on.

Let's fast-forward about five more years.





Ah, yes, there we go.  Right after I sold my soul to Satan. 

fuckin

PLOT

TWIST

Naw son you can't be hot in two genders you fucking cheated

this is my favorite post because its just people bragging about how hot they are
(via hannibalsmoustache)
May 19, 2014
TONY ABBOT caught attempting to signal REPTILIAN OVERLORDS on LIVE TV
(via pbwarriorprincess)
April 28, 2014
Maggie Smith
April 28, 2014
Can we talk about the time I accidentally tagged Maggie Sith to a post
April 28, 2014
April 28, 2014
April 28, 2014
April 17, 2014
(Source: dontbesodroopy, via damemaggiesmith)
April 17, 2014
fleetwood mac going back on tour <3333
(via mysticmelodies)
April 15, 2014
Disney Characters - Gender Swap

[source]
April 15, 2014
April 15, 2014
April 15, 2014
Emma Thompson warmly thanking her husband while accepting the Empire best actress award (x)
(Source: damethompson)
April 15, 2014
an entry from my third grade journal 
I used to have this journal, it came with a Harry Potter stationary set… ah memories.
(via lindsaychrist)
"

Being a person is getting too complicated.

"

— Margaret Atwood,

The Edible Woman

(via

narobe

)

"

Don't step on the floor, the floor is lava!!!

"

Well

That's over I am back to being my fabulously single self and I love it ! I should feel sad but I am kind of relieved. I stood up for myself and...

Amanda still hasn't tweeted, retweeted, dm'd, favourited, or followed me. :( AMANDA WATER U DOING BABY PLEASE